Welcome, dearest reader!
How camest thou hither, tell me, and wherefore?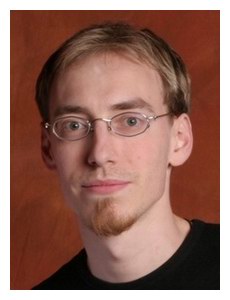 "Take 5 minutes to describe yourself in 25 words or less, to someone you've never met." 

"I'm an edgewalker between science, spirituality, storytelling, mysticism, ecology, and community – dedicated to the flourishing of life, awakening the heart, and the freedom of mankind." 
I am an aspiring citizen of the universe who was born on 14th March 1979 in Graz, Austria and given the name Wolfgang. My main professional background is science, or more precisely the area of Experimental High Energy Particle Physics in which I have completed a PhD degree while working at CERN and the University of Innsbruck. Prior to that I have studied Physics at the Graz University of Technology. My journey during and after graduation led me to explore the nature of deep collaboration, community-building, inner work & personal transformation (some years with Leap Forward), contemplative traditions and practices, and building bridges between science and spirituality, such as physics and contemplative science. Although lately the term "edgewalker" seems more appropriate!
Today I am working on the Contemplative Scientific Collaboration project and especially the grassroots Mindful Researchers initiative. Please do join us!
Life, how do I love thee? Let me count the ways. My passion for science and stories has long been entwined with playing/teaching chess, exploring experience & the mind & consciousness, and varying degrees of meditation practice based on Theravada and Zen Buddhism. A lover of poems, writing and storytelling, I also invested a great deal of time and effort into independent filmmaking with LOOM – an adventure that culminated in the feature-length movie Jenseits in 2006. Add to that a curiosity for communication processes, psychology, and group dynamics, and a passion for humanity and music and dance, and you will wonder with me how I manage to juggle. Yet somehow all these disciplines and passions converge, while my hairline recedes with the years.
I love connecting the dots, discovering patterns, and sharing experiences and emerging new pictures with my fellow travellers, with you. Indeed I sometimes travel in several worlds at the same time. The meaning of this will become clearer as we travel together.
Sharing our gifts, stories and journeys makes me happy. Would you like to join me?
Warning: This journey may contain unusual thoughts and exceptional experiences, free hugs, inspiration and curiosity, time and timelessness, spaces in between. You might occasionally find me baking bread, walking barefoot on grass, talking with trees and ravens, geeking out over a math puzzle, or listening to the echoes of distant thunder while dancing in the rain.
You can contact me anytime via the contact form or write comments. Your heartfelt expression is always welcome! Please do share what inspires you. I wonder: what will it be?
The title "near life experience" relates to my view that the ordinary experience which we call "life" seems like a (more or less subtle) kind of slumber. As if we're almost alive, but not quite there, not (yet) fully awake. When I started this blog in 2006, I stated its main purpose as "abandoning the misleading narrative of past and future, awakening to the present moment and the experience of things as they actually are". That may still hold true, but today I simply want to share these experiences on my journey as authentically as possible.
The subtitle "a metaphysical journey…" suggests that I find myself travelling through more than one world, in the way that we would ordinarily (and by construction arbitrarily, while oftentimes consensually) distinguish them. Not knowing the multiplicity of such worlds, it becomes increasingly clear to me that they complement each other, so I find it appropriate to give their number a nice round (pun intended!) approximation.
I post these articles under my favourite online nickname "Heimdall" who is also one of the Norse Gods (we're not really the same person, but I've heard that his last encounter with a dude named Loki didn't go too well, so I guess he doesn't mind me impersonating him).
Disclaimer:
All words and articles published here reflect my current state of mind and are therefore always subject to further development. In fact such evolution is the purpose! – Furthermore, I shall diligently seek to ensure the accuracy and harmlessness of all posted links and sources; however I cannot take responsibility away from you for any kind of damage resulting from following such external content. Moderation, maintenance and control of other websites is their respective owners' duty. Please tell me if you find anything which you consider should be edited or removed from my blog for legal, ethical or other reasons. Thank you!