I started playing chess in 1986, when I was 7 years old. Although my intense passion for this highly challenging mind-sports waned in my later teenage years, I've always remained very fond of it. As I strongly believe in the benefits of learning chess for kids, I sometimes teach chess to kids in schools, or assist as an umpire in youth chess tournaments.
I am playing in the oldest still-active Austrian chess club, the "Schachgesellschaft Graz" founded in 1877. We are actually one of the oldest still-active chess clubs in the world! Our players range from young kids to seniors, and we define ourselves by our fighting spirit and sense of humour. We also provide weekly chess training sessions for kids. And beware! – we are growing stronger each day. :-)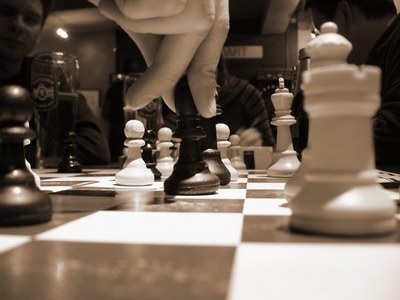 My current national Elo-rating is … better kept secret. (My personal best was 2012, but not in the year 2012, which would have been epic.) I do not yet possess an international Elo-rating.